List of West Texas Cities
Submitted by

admin

on Wed, 06/24/2015 - 13:35
Category: Travel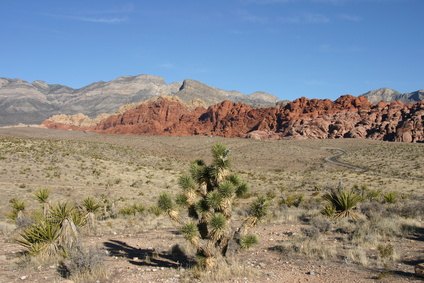 The "west" in West Texas is not just a direction: it refers to a specific geographical region. Cities such as Amarillo and Lubbock, while at the western end of Texas, are part of the High Plains, or Panhandle, Region. West Texas has a dry, arid climate. It is home to the Chihuahuan Desert and Big Bend National Park. Its stark landscape provided the setting for filming such bleak movies as "No Country for Old Men" and "There Will be Blood." Yet West Texas cities have provided a model for job creation during recessionary times.
Midland
The City of Midland, Texas, has become a model for economic growth. Its population is just over 100,000, but it was named the "best performing small city" in the country at job creation in both 2008 and 2009 by the Milken Institute/Greenstreet Real Estate Partners annual survey of best performing cities. Midland is home to the Permian Basin Petroleum Museum. Perhaps it is no surprise its economic strength is founded in the West Texas oil boom. Midland is the boyhood home of former President George W. Bush. The city maintains over 40 public parks for its residents.
Permian Basin Petroleum Museum
1500 West Interstate 20
Midland, TX 79701
432-683-4403
petroleummuseum.org
Odessa
Odessa is Midland's sister city, just 20 miles southwest along Interstate 20. According to U.S. Census estimates, its population was 95,000 in 2006. In 2009 it moved up to number 5 in the Milken Institute/Greenstreet Real Estate Partners "small metro index" of top job creating cities. Odessa and Midland have become twin economic engines in West Texas and New Mexico. Odessa is the town that inspired the book and movie, "Friday Night Lights." The later TV series of the same name used the fictional name, Dillon, Texas. Odessa is home to the second largest meteor crater in the country.
Odessa Meteor Crater and Museum
3100 Meteor Crater Road
Odessa, TX
432-381-0946
El Paso
El Paso is at the westernmost point of Texas, bordering Mexico and New Mexico. It is the largest of the West Texas cities, with a population a little over 600,000. It is home to the annual Sun Bowl college football game. El Paso offers a variety of recreational things to do and attractions. It has easy proximity to four Texas State Parks and is home to several collegiate and semi-pro sports teams. The Professional Rodeo Cowboys Association, or PRCA, holds its annual Southwestern International Rodeo every September in El Paso.
Article Source: http://www.ehow.com/list_7282992_list-west-texas-cities.html